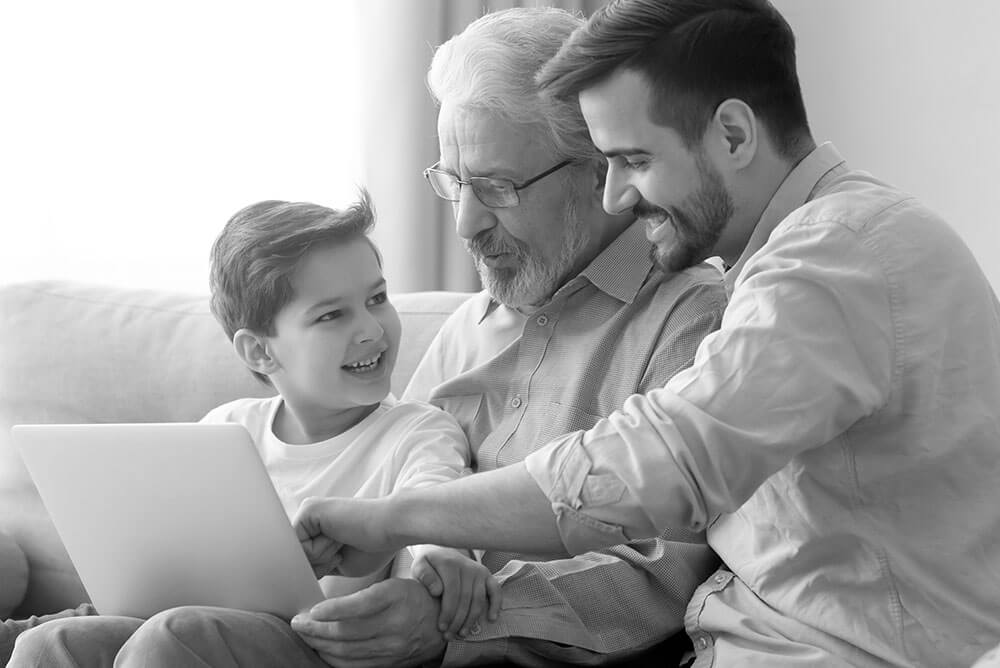 Two in three people accessing advice share same financial adviser as their parents
Never before has there been such a big difference between the wealth of the UK's older and younger generations. The coming years will see trillions' worth of investable assets and housing wealth move primarily from the Baby Boomer generation to their children, the Millennial generation.
As families up and down the country seek professional financial advice to support them with wealth transfer and future planning during the coronavirus (COVID-19) pandemic, according to a new report[1], two-thirds (67%) of people whose parents have an adviser also use them.
Talking openly
Two-fifths (43%) of respondents said they would feel more relaxed about using the same adviser as their parents, while a third (34%) said they would trust them, and they'd feel relieved.
But while many families share the same professional adviser, the research also highlights 33% of people whose parents have a financial adviser do not also use them. Almost half (47%)admitted to 'talking openly to each other about finances', with only 7% revealing they 'don't trust their family members'.
Key scenarios
The research highlighted an unexpected windfall (24%), receiving an inheritance (24%) and preparing for retirement (23%) are the key scenarios most likely to prompt people to seek advice from a professional financial adviser.
Families are also becoming increasingly aware of their legacy and wealth transfer. It appears the COVID-19 pandemic has been a contributing factor in bringing families together to talk more openly about their futures, consider their financial goals and begin planning accordingly.
Hugely encouraging
The report highlighted how, especially for the younger generations, the need for financial support and guidance is most pronounced. It is hugely encouraging that many people are seeking the services of the same professional financial adviser as another family member at some stage during their life.
And, with around 86% of those seeking advice actively doing so in the last five years, it seems the value of advice is increasingly being understood.
Looking for advice tailored to your current situation and future hopes?
We'll make sure your money is working as hard as you are. The services we offer are built around your specific needs, with advice tailored to your current situation and future hopes. To find out more, speak to us to review your options.
Source data:
[1] Family Wealth Unlocked report from Prudential UK. Research was carried by Opinium among a UK representative sample of 1,000 advised families. The survey was completed in November 2020.