Making the Most of Your Retirement – Retirement Planning Including Flexible Access Options
After a lifetime of hard work, you've finally arrived at the milestone of retirement. This major transition requires thoughtful and careful financial planning to support your lifestyle needs and goals in the years ahead.
Reeves Financial offer expert, high-quality advice to help you make the right decisions at retirement. Our experienced and understanding team will work with you to help you create a suitable retirement roadmap for your individual circumstances.
It is important that you take your time and make the right decisions.
Read Our Reviews

Read All Our Reviews
Some of the areas that we will advise you on at retirement are as follows: –
How to access your Pension flexibly under the Pension Freedoms Rules introduced in April 2015.
How to take your Pension benefits at retirement. We will explain all the options available.
Tax efficiency and planning when taking income.
Annuities and the various types.
Income Withdrawal Plans.
Investing a lump sum of money for either capital growth, or income.
Help you to identify, understand, and reduce risk with your invested portfolio funds.
Obtaining possible tax reliefs with your money.
Tax Planning advice is not regulated by the Financial Conduct Authority.
Speak to us about your planning and options at retirement
Please fill in our simple contact form if you are looking for any type of retirement advice in or around Horsham, Crawley or East Grinstead and we will get back to you as soon as possible.
A PENSION IS A LONG TERM INVESTMENT. THE FUND VALUE MAY FLUCTUATE AND CAN GO DOWN. YOUR EVENTUAL INCOME MAY DEPEND UPON THE SIZE OF THE FUND AT RETIREMENT, FUTURE INTEREST RATES AND TAX LEGISLATION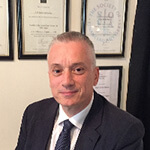 Author: Adam Reeves
DipPFS Cert CII (MP&ER) EFA
Independent Financial Planner, Wealth Manager, Director
Last updated on