Lifetime Mortgages and Equity Release
Are you aged 55 or over and seeking advice on Equity Release?
Release from your own property, a cash lump sum or a series of payments to help you maintain, or enhance your standard of living?
Clear an existing mortgage?
Release capital to enable you to move to a new home?
Help a son or daughter with a deposit for their first home?
Provide for care needs?
Review your existing Equity Release arrangements?
Read Our Reviews

Read All Our Reviews
It is important to seek expert advice before committing to an Equity Release scheme
At Reeves we will:
Review your circumstances and objectives.
Explain the different types of scheme, including Lifetime Mortgages and Home Reversion Schemes.
Give advice on the anticipated costs of entering into this type of transaction.
Evaluate the suitability of Equity Release in your circumstances, alongside any possible alternatives.
Research the products available to select the company and scheme appropriate to your needs.
Demonstrate how the recommended plan will meet your objectives.
Explain the possible consequences to your future life choices and to the eventual value of your estate.
Consider and explain the significance of any safeguards within the selected scheme.
Before proceeding, and when appropriate, encourage you to discuss your intentions with your family and those close to you.
---
If you are over the age of 55 and have found that much of your equity is tied up in your property, equity release could provide a convenient way for you to get access to your capital
It is important that you seek expert advice before you commit to any form of equity release.
At Reeves Financial, we provide equity release and lifetime mortgage advice to clients across the UK and we would be delighted to begin working with you today. Whether you are interested in a lifetime mortgage that provides you with a series of regular payments or an equity release that returns a lump sum, we can explain all of the options available to you. Our professional team are on hand to give you the equity release advice you require.
We are a registered and qualified Independent Financial Advisory Service with exceptional experience in equity release options. For information and equity release advice you can trust, get in touch with our expert team today.
Frequently Asked Questions
What is equity release?

Many people over the age of 55 find themselves in the situation where the value of their assets far outstrips their cash wealth. For some people it can be frustrating to have all of their money tied up in property where it cannot be used as needed.

Equity release is the broad term for a variety of products that allow people over the age of 55 to release some of the equity that is currently tied up in their property. As a homeowner you may be able to draw a lump sum or receive regular smaller sums from the value of your home, while you continue to live there.

What types of equity release are there?

There are two main types of equity release; Lifetime mortgages and Home Reversion Plans. Both are regulated by the Financial Conduct Authority.

What is a home reversion plan?

Home reversion is one type of equity release. In home reversion you sell either a part or all of your property to a home reversion provider in order to receive either a large lump sum or a series of regular payments, or both.

Home reversion passes ownership of your home, or part of it, to someone else, but allows you to continue living in your property under a lifetime lease until you die or move out. With a home reversion plan, you are not required to pay rent, but you no longer own your home. You are still responsible for the upkeep of the property.

Home reversion plans are fairly high-risk and can have implications for things like tax, benefits and inheritance. Our expert advisers can explain all of the advantages and pitfalls to ensure you make the right decision for you. Home reversion plans are usually best suited to older people over the age of 70.

What is a lifetime mortgage?

The most popular form of equity release is the lifetime mortgage. In this scenario you take out a mortgage that is secured against your property, while maintaining full ownership of your home. You can either continue to make repayments or allow interest to roll up, the choice is yours. When you die or move into long-term care, the property is sold and the money from the sale is used to pay off the loan.

Once again, it is possible to receive the money from your lifetime mortgage either as a lump sum or as a number of payments.

What are the risks?

As with any form of loan, mortgage or financial plan involving property, there are of course risks. The future of house prices is an unknown factor and thereby increases risk. However, equity release plans won't generally allow you to borrow more than 60 per cent of your home's value and this is considered cautious enough to allow for market fluctuations.

The most important factor when considering equity release is to seek advice from an Independent Financial Advisory service, such as ours. We can explain all of the risks of each option available and give you the equity release advice you need to make the best decision for you.

How much can I borrow?

How much you are able to release or borrow will depend on your age, your circumstances and the value of your property. Most providers ensure the equity release debt will never be greater than the value of your home, so the amount you can borrow will be limited according to property value.

How much will equity release cost me?

There are arrangement fees, legal fees and valuation fees for equity release.

Interest rates for equity release are generally fixed for the life of the loan. In some cases, it is possible to remortgage the deal in the future. Interest on equity release is compounded meaning debt can mount significantly. It is possible to make monthly interest payments (often the case when a lump sum is released to give to children, who are then the ones to make the interest payments).

Is equity release taxable?

The cash released from your home is tax free. However, if you invest this money, place the money in a savings account or secure a regular income from it, tax may be payable on any interest or gains you receive.

Is equity release right for me?

Equity release plans aren't right for everyone. With our trusted advisers you can be sure you are receiving the advice you need to make the best financial decisions appropriate to your circumstances.

Will I have anything left to leave for my family?

This is the crucial question most people ask when seeking equity release advice. The difficulty in predicting such comes down to factors that are essentially unknown, such as future house price rises and how long you will live. We can talk you through the likely scenarios.

Can equity release be repaid?

Equity release plans are designed to run for the rest of your life. They are usually only repaid from the sale of the house when you die or move into a care home. For that reason, early repayment fees can be high, but it will depend on the specific agreement with your chosen lender.

A few lifetime mortgage schemes don't have any early repayment charges, but most do. Different lenders will also levy the charges in different ways so you should always be clear on any early repayment fees when you take out equity release.

What happens if I go into care?

If the equity release plan is in your sole name and you go into a care home, your property will have to be sold and the amount you released under your equity plan, plus interest, will have to be repaid.

If your equity release plan is in joint names and you have to go into care, then the other home owner has a right to remain living in the property.

What are the alternatives to equity release?

There are alternative options to equity release, which include:

Downsizing to a smaller home or moving to a cheaper area
Taking out a loan or traditional mortgage
Delaying retirement and continuing to work for longer

Equity release or downsize?

Before committing to equity release, homeowners should weigh up whether it is better to downsize into a smaller property. However, many, understandably, want to remain in the longstanding family home, so equity release is a perfectly viable option for some to draw down money tied up in the property.

Can anyone get equity release?

No. For lifetime mortgages, the minimum age is 55, and for a home reversion plan the minimum age is 65. You must own your own home of standard construction in the UK, and your property must currently be worth more than £70,000. Eligibility factors may vary between providers. Speak to one of our advisers to check your eligibility.

Can I do what I want with the money I get from equity release?

Yes. You can spend the money on almost anything you please.

Some of the potential uses include:

Equity release for retirement income

With people living longer lives and the cost of living rising, equity release can be a convenient solution to increase your retirement income. You can opt to release your equity over a series of regular payments to ensure your retirement is more financially comfortable.

Equity release to buy a second home

If you are buying a second property, which you don't plan to rent out, you can either remortgage your existing property or release equity from it to pay for your second home.

Equity release for buy to let

Traditionally, equity release plans were only available on a homeowner's main residence. However, there are now plans available to landlords with investment properties and those with qualifying second homes.

Equity release to pay off an existing mortgage

It is common for those people with interest-only mortgages to have no means of paying the outstanding balance. In this situation, equity release could be a suitable way to pay off the capital without the monthly commitment demanded by a standard mortgage.

Equity release to pay off debt

It's not uncommon for those creeping towards retirement to feel concerned about paying off existing loans and credit cards. Equity release is one option to consider for clearing existing debts.

Equity release to pay for care

Equity release can be useful for long-term care planning, but only if you are funding care in your own home. Equity release isn't suitable if you have to move into residential care, because you have to repay the loan in full when you move into a residential care home.

Equity release for gifting to family

Whether you are looking to provide support to your children or grandchildren, a lifetime mortgage can provide some useful money to help them.

Equity release for home improvements

One way to add to a property's value is to invest money in improving it. Equity release cash can be used for any purpose, from funding a new kitchen or bathroom to landscaping the garden or a full extension of the home.

Equity release for a better lifestyle

Whether you are interested in planning the holiday of a lifetime or you would just like more free time to spend with your children and grandchildren, equity release could be the solution you are looking for.

Equity release for inheritance tax planning

It is natural to consider how to best manage inheritance tax. Releasing equity can open up a broader range of options to you. Equity release is a possible option for reducing the taxable value of an estate. Please note, inheritance tax planning advice is not regulated by the Financial Conduct Authority.

Equity release for extending leasehold

Extending a short lease can be very expensive – the longer you leave it, the more it will cost to extend. Even if you are not planning to sell immediately, equity release can give you the money to extend the lease and potentially add value to your property.
Contact Us
We are highly experienced independent financial advisers. For expert help with all of your equity release & lifetime mortgage needs in and around Horsham, Crawley & East Grinstead, please get in contact with Reeves Financial today. Call us directly on 01403 333145 to speak to one of our professional and friendly team. Alternatively, email us at info@reevesfinancial.co.uk and we will get back to you promptly. Or please fill in the simple contact form below and we will get back to you as soon as possible.
THESE ARE HOME REVERSION PLANS & LIFETIME MORTGAGES, TO UNDERSTAND THE FEATURES AND RISKS ASK FOR A PERSONALISED ILLUSTRATION.
---
We have over 20 years' market expertise to provide you with complete peace of mind. We can help you to reach the most suitable solutions for your needs.
We recommend you read the Financial Conduct Authority's Money Helper Service guide. Please click here for further information.
This is a lifetime mortgage, to understand the features and risks ask for a personalised illustration.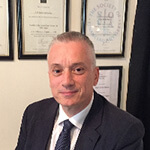 Author: Adam Reeves
DipPFS Cert CII (MP&ER) EFA
Independent Financial Planner, Wealth Manager, Director
Last updated on