Qualified IFA Long Term Care Planning – Horsham, East Grinstead & Crawley
Long Term Care costs can prove to be a huge financial burden not only for clients but their families as well. We can arrange plans that can cover the costs of residential or nursing home fees.
These policies can be paid for either by a one-off lump sum payment , or regular monthly premiums or a mixture of both.
Some of the benefits that these plans can offer are as follows:
Protect your existing assets
Arrange for your plan provider to make payment of monies direct to the nursing home reducing administration for the client and family in making payments
Benefits paid out can increase each year in line with inflation or a fixed percentage.
Provide a full counselling / advisory service for the client and family
Arrange severe disablement care
Find out more about our long term care services
Please fill in the simple contact form below and we will get back to you as soon as possible.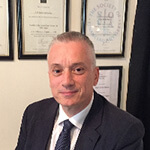 Author: Adam Reeves
DipPFS Cert CII (MP&ER) EFA
Independent Financial Planner, Wealth Manager, Director
Last updated on