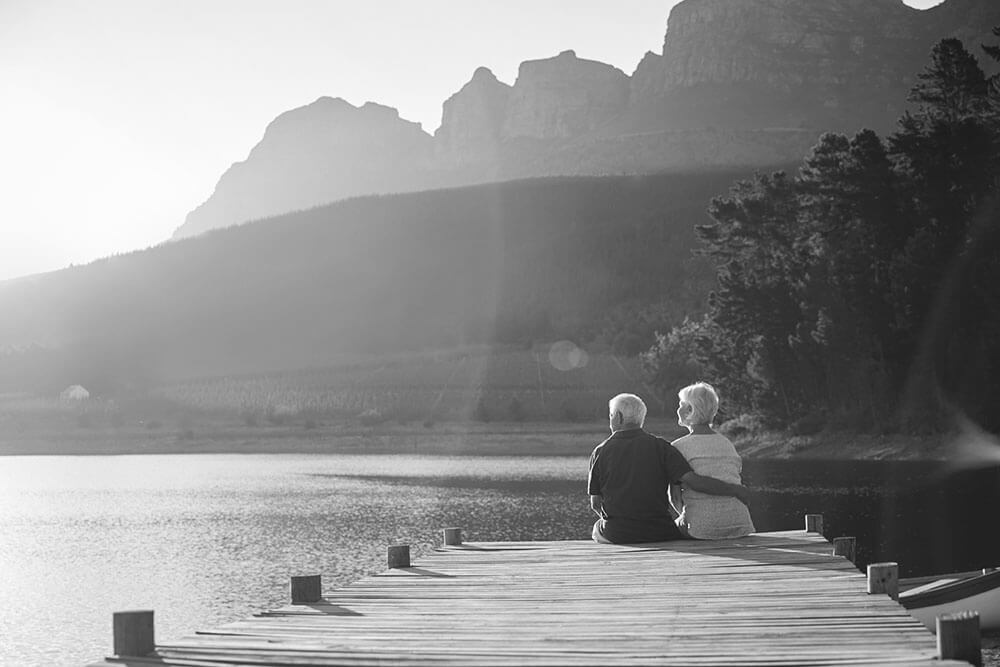 Who is well placed to cope with life events?
Part of being financially capable is being financially resilient. This means that we are faced with the challenge of working out how much to save to maintain our standard of living when we have stopped earning.
In a report titled 'Financial resilience during retirement: Who is well placed to cope with life events?'[1], research carried out on behalf of Age UK looked at what financial resilience meant to older people. It explored behaviour, skills, attitudes and motivations, all of which are influenced by factors such as financial and social resources, health, past experiences, biases and personality traits of the individual.
Best aspects of retirement 
Older people reported that the best aspects of retirement included the ability to pursue hobbies and interests, travel and spend time with family and grandchildren. However they also described a number of significant financial challenges relating to unexpected major events affecting either themselves directly or those close to them, such as serious illness, relationship breakdowns and bereavement. A number of participants had also experienced financial crises such as incurring rent arrears, consumer debts or bankruptcy.
For some participants, the initial stages of retirement had been difficult – particularly if the decision to retire was forced due to redundancy or illness, rather than planned. Common transitional challenges included boredom and a loss of purpose or routine, and whilst this had since dissipated for some, others continue to feel a lack of fulfilment and loneliness. Some retired women in particular felt that they were more easily dismissed and regarded as less capable of making worthwhile contributions.
Physical or cognitive health changes
More generally a number of people experienced waning confidence throughout retirement, in part due to physical or cognitive health changes, and were therefore finding it more challenging to complete tasks they used to take in their stride, which had led to a growing sense of insecurity and vulnerability when it came to managing financial affairs and making decisions.
Day-to-day money management and maximising income are seen by older people as particularly important behaviours for retired people who have very low financial resources. It was felt that those who had moderate incomes and some assets had more influence over their future, and so encountered more of a need to make financial preparations and decisions.
Unpredictability of the future
Yet only a minority of participants had actually considered trade-offs between the short-term and long-term, or spending and saving. The optimal balance was thought to be difficult to achieve, given the unpredictability of the future.
Retaining and ideally adding to savings is seen as important, where financial resources allow.
Saving is seen as one of the main ways people in retirement can prepare for the future and for unexpected expenses.
Attitudinal and emotional barriers
However, many who had previously been able to save during retirement reported that the cost of living now made it difficult to continue putting something aside and those who are depleting their savings worry about not replenishing them and having insufficient funds.
Older people reported a number of factors that inhibited or reduced their ability to feel well placed to cope in retirement. These included some deep-seated attitudinal and emotional barriers, as well as external support deficits.
What can older people realistically plan for?
Many of the older people had made some form of arrangement/s which will likely improve their ability to cope with life events during their retirement, though they have not necessarily recognised these as 'plans' or see themselves as 'planners'.
These arrangements include clearing debts and paying off their mortgages in the lead-up to or upon entering retirement, downsizing (either to release equity or to move to more suitable accommodation), or making adaptations to current properties as an alternative to moving.
Well placed during retirement
Some older people have let family members know their end of life wishes and prepared paperwork so it will be easier to find and take over. A few have made or were actively considering making Power of Attorney arrangements.
In the report some older people commented they considered being 'well placed' during retirement is about 'being able to cope with what life throws at you' – both in terms of preparing for and responding to whatever it is that happens.
Political and economic changes
Some are concerned they are facing multiple uncertainties, personally in terms of their own longevity and health, and externally in terms of political and economic changes. Being able to look after their day-to-day money management and maintaining a financial buffer are important components for them feeling 'well placed.'
Disempowered and lacking confidence 
But some are less likely to have thought about or are prepared for how their costs may change in the future, especially when it comes to potential health and care needs. They think it is important to be confident and independent, but also flexible and adaptable to changing circumstances throughout their retirement.
At the same time they think it is important to have an awareness of (and willingness to) access external sources of information, advice and support. They recognise that being in denial, feeling disempowered and lacking confidence can act as barriers to their financial resilience.
Potential bumps in the road
No matter what your circumstances, it takes planning and making informed decisions to build up financial resilience. Our lives change continually, and financial resilience will clearly mean different things depending on what stage of life you're at.
Financial resilience usually comes from planning ahead for any potential bumps in the road. The current crisis we face with COVID-19 means that many people are facing a change in circumstances – whether that's through illness, unemployment, reduced hours or family members who are currently unable to contribute financially.
Time to discuss your goals, aspirations and dreams?
Start talking to us today about your future retirement plan and we can help you make sure it's a resilient one. We understand our clients goals, aspirations and dreams – we'd love to understand yours too. Its time to start talking. For more information please contact us.
Past performance is not a guide to future performance and may not be repeated.
The value of investments and the income from them may go down as well as up and investors may not get back the amounts originally invested.
If you are unsure as to the suitability of any investment obtain professional financial advice.
Source data: